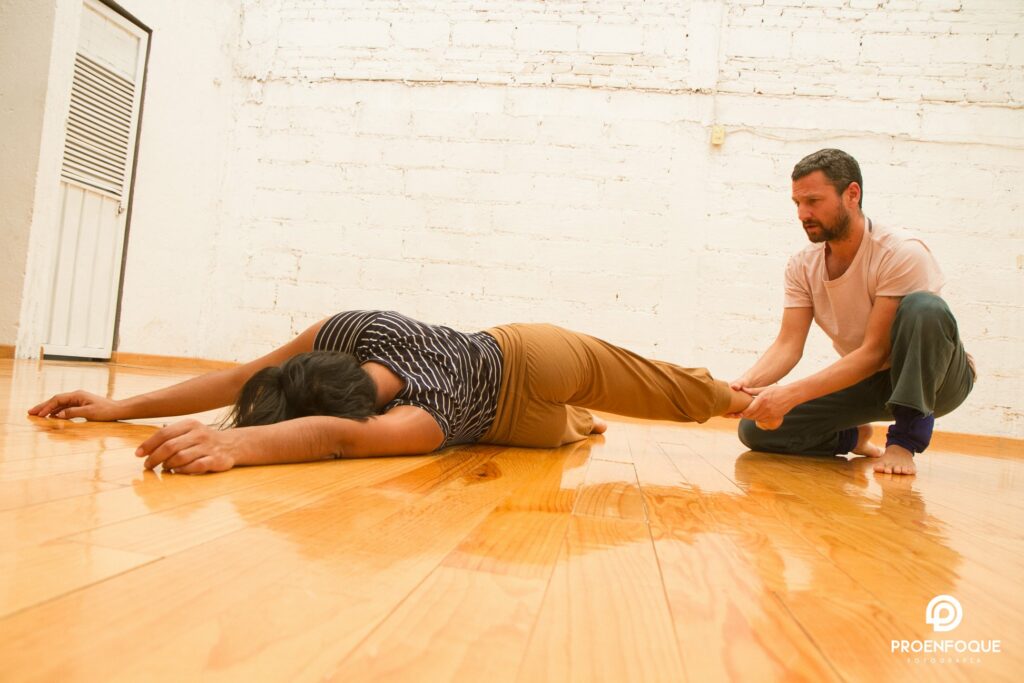 Bring attention to sensations, starting this "micro" journey inwards – a journey that connects us to what's small and concrete, that enables us to perceive physicality from a contemplative state.

It could be the first impulse towards embodying movement, towards awakening instinctive-intuitive memories of what it means to move, explore space, explore the relationship with the floor and the interaction with others, giving rise to the state of presence that curiosity offers us.During the workshop we will explore through different somatic approaches (Body-mind-centering, Feldenkrais and Dinamic Anatomy), inviting attention to become body and presence, testing how to distribute weight, and how force travels through bodies in different directions. Ideas of weight, counterweight, falls, lifts, dynamic architectures and adaptations to a mutable form will be present.
All levels of dance experience welcome!
Share our Facebook Event!
Event Details
Class: 5 – 8pm
Potluck and Open Jam: 8 – 11pm
Pricing
Class: $40 – $120 sliding scale
Open Jam: $10 – $50 sliding scale
Potluck Dinner: Please bring your favorite dish or donation of $10-15
Sauna and 2 towels: $10
***If you find that you are struggling financially or there are other circumstances that are making it difficult to join this special workshop, please email programming@earthdance.net with your situation so that we can create a way to have you join us.***
If you wish to extend your visit and stay overnight: A dorm bed in our Gratitude Lodge is $40 (Rental of sheets and towel is $15) or $30 to camp* Includes access to the sauna and kitchen use but does not provide food.
Cancellation Policy
Refund available up to 10 days before the event less a $20 processing fee.
No refunds available less than 10 days from the start of the event.
Partial refunds might be given if a cancellation takes place under extenuating circumstances (e.g. a death of a 1st or 2nd degree family member, serious non-preventable illness or accident requiring hospitalization). Refunds in such cases remain at the discretion of the local organizers and will be decided on a case to case basis according to the timing of the cancellation and other factors.
COVID Precautions
No specific requirements on vaccination status are needed to attend this event. Please take adequate measures to limit your exposure in the days before. If you are feeling sick, or have a known close exposure to someone with COVID in the past 5 days, please sit this one out to keep the community well.
Earthdance's buildings are ADA accessible. More info here.
HOST BIO
Jonathan Brússolo (Argentina)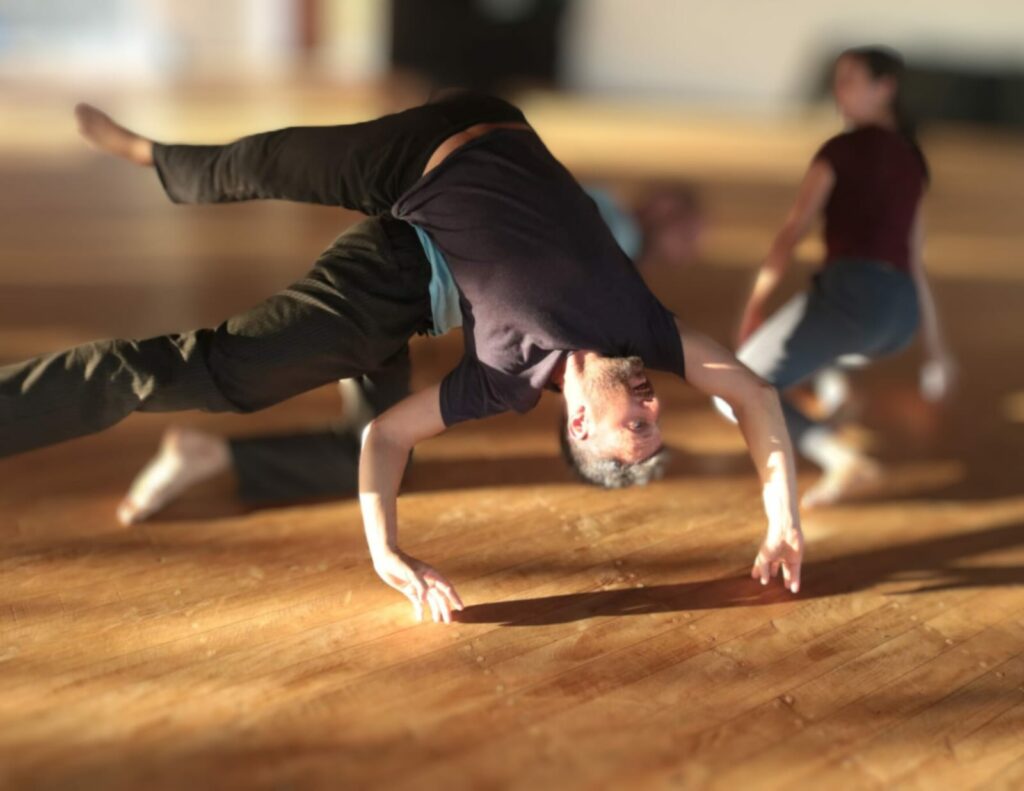 Dancer and practitioner of Contact Improvisation. Dedicated to the transmission of the C.I since 2013. With learning in different somatic approaches such as: B.M.C, Feldenkrais, Alexander Technique and Topf Technique. Craniosacral Therapist ( Upledger Institute and Biodinamic aproach) with diplomas in Osteopathy and Somatic education.
Teachers who have inspired his training: Marin Keogh, Karen Nelson, Kirstie Simnson, Cristina Turdo, Autarco Arfini, K.J Holms, Alessandro Rivellino, Ricardo Neves, Javiera Sanhueza, Marcela Ortiz de Zarate, Barbara Mahler and Gustavo Lecce.
He was a manager and co-creator of various projects and festivals in relation to Contact improvisation and somatic disciplines, to name a few: Mueves: platform for the production of festivals and workshops in relation to the practice of C.I. (Year 2013-2018 Chile) Cuerpo inteligencia : Dance Training Program (year 2016-2019 Chile) Movere: International Dance Festival (year 2020-2022 Mexico) Immersion: International Contact Improvisation Festival, January 2023.
Sharing his work and research about Contact Improvisation, somatic practices and Craniosacral therapy in universities and independent spaces in the following countries: Chile, Argentina, Uruguay, Peru, Mexico and the United States.
Instagram / Facebook: @ jonbrussolo