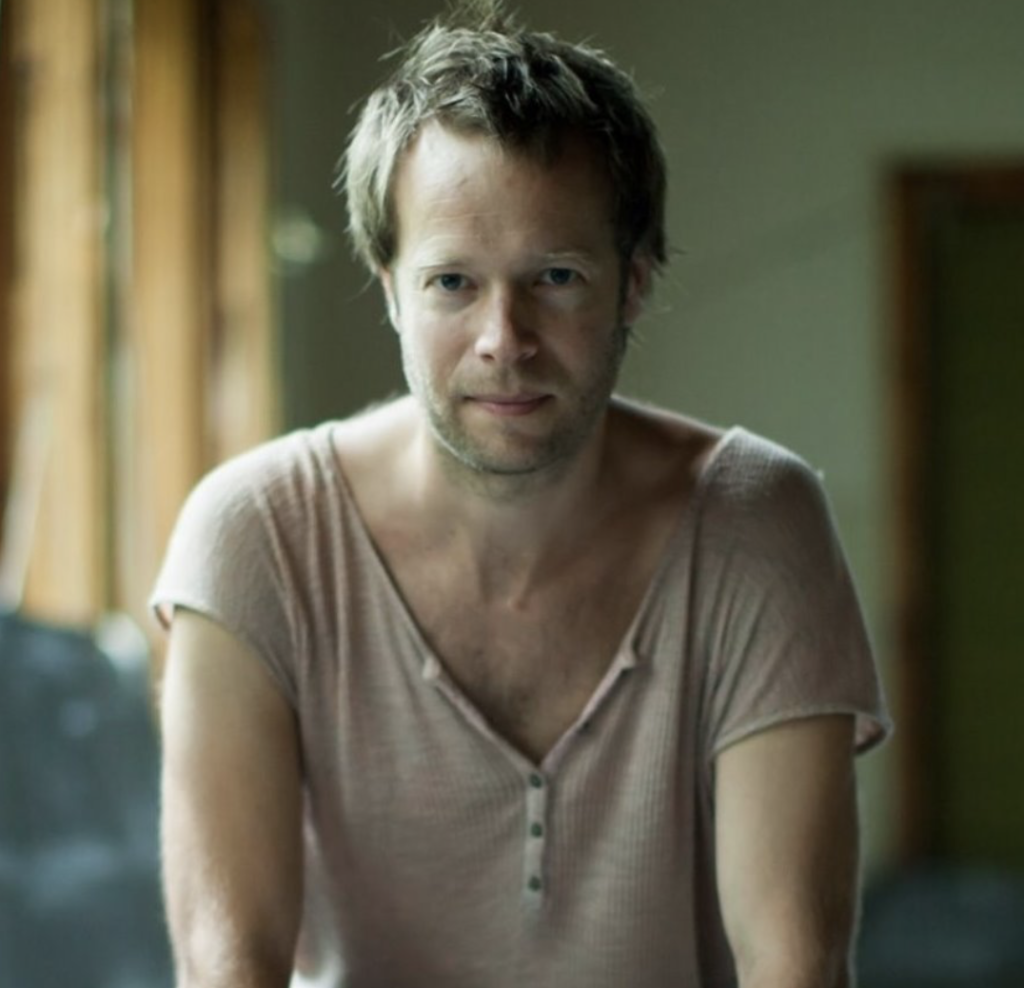 Daniel J. Hayes
Executive Director
Daniel was born in Baltimore in 1977 and moved to the Netherlands when he was a year old. This is where he spent most of his childhood and also where he graduated from Medical school in Amsterdam in 2005. He later completed his PhD in Tropical Medicine and Epidemiology in the UK after multiple stints living in Ghana, Kenya, and Malawi. He then moved to Catalonia, Spain, where he lived for ten years in Can Masdeu, an anarchist collective on the outskirts of Barcelona. Together with Lina, his partner and mother of their two children, Vitai and Osh, they started the Vidalia eco-village an hour outside of Barcelona. His life path shifted after he was introduced to Contact Improvisation in 2000 while living in Barcelona. Through his questioning and research of this form and its community he started the Touch&Play Movement in 2010 in Berlin and continues to explore the intricacies of the Relational Body as it's founder, and as the coordinator of the different T&P events taking place in Europe, Asia and the Americas. He is a committed peace builder and hopes to bring Earthdance back to life by strengthening the community spirit and ownership of Earthdance, as well as diversifying its activities and supporting the building of alliances with others who do good in the world.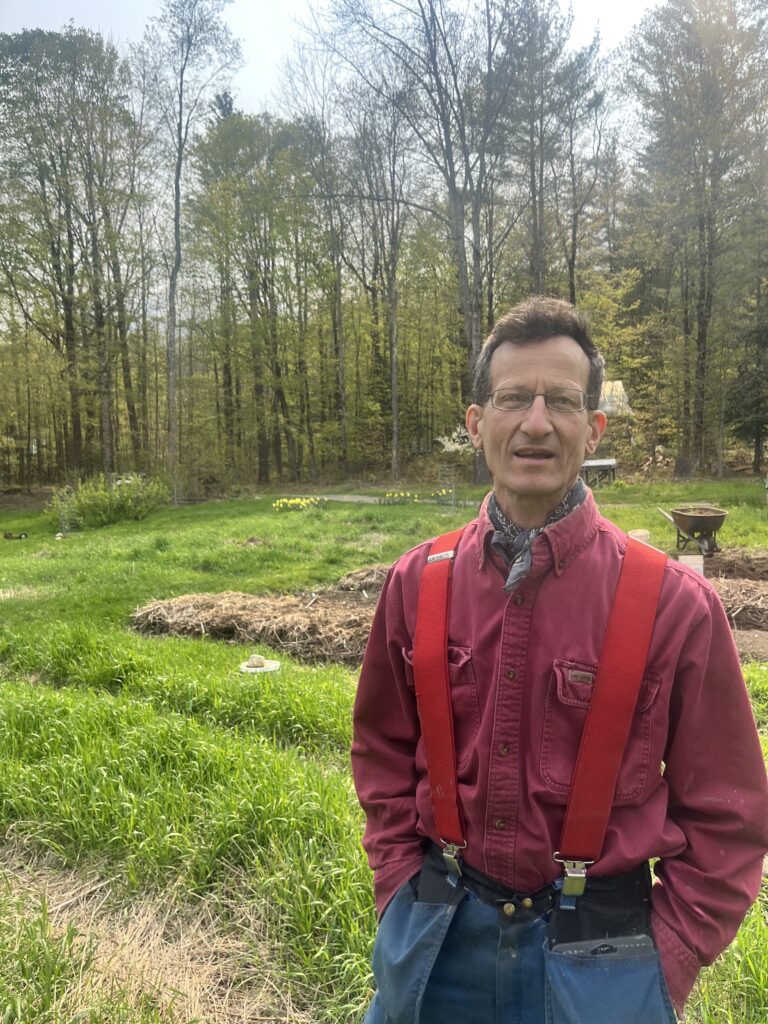 Victor Mistretta
Building & Grounds Manager
Victor arrived at Earthdance for the first time to attend the Falling Leaves Jam in November 2009. Since then he has been a residential staff member mainly supporting the facilities and grounds maintenance teams. Prior to this he experienced an international travelers education including numerous years closely involved with Kientalerhof Center for Wellbeing and Creativity in Switserland. With creative expression and community as a bridge between people and places, it was very natural landing at Earthdance. He is genuinely grateful for the privilege of knowing, feeling and directly experiencing the heartfelt support of so many of the original founding community members as well as so very many people to the present day. Along with the history and spirit of the land, we all are Earthdance.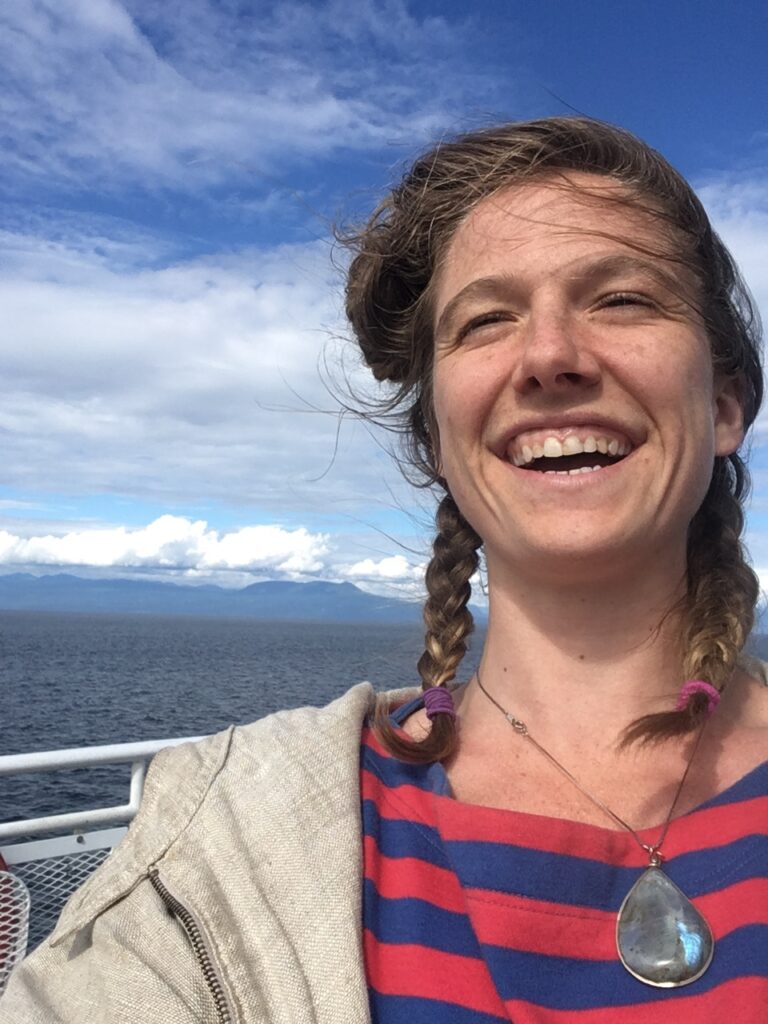 Olive Frank
Site Coordinator
Olive first heard of Earthdance while traveling through Northern India. "You're from upstate New York, you love contact improvisation, you prefer living in the woods, and you've never been to Earthdance?!?"remarked her dance partners. "You need to check out Earthdance."
So, she did! In the Winter of 2019-2020, Olive moved to Earthdance as a Volunteer and felt right at home. She had a sense of "ah… this is the place." Now as the site coordinator, she is pleased to be supporting a community and a dance form that she has grown to hold so dear. You can often find Olive piecing out harmonies in song circles, answering logistical questions, and jumping around during jams.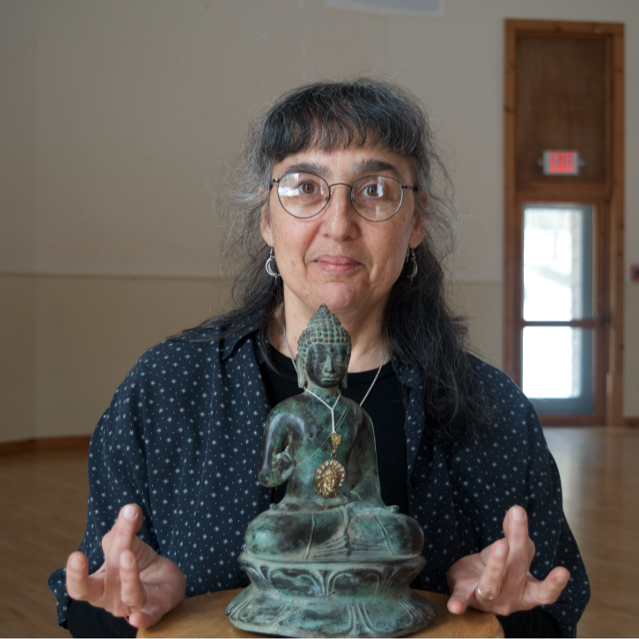 Emily Cavin
Bookkeeper
Emily Cavin became a non-resident visitor/member of Earthdance in the Intentional Community days in 1989, and was a resident member from 1990 to 1992. She contributed to the community by working on bookkeeping, among other tasks, including playing a small role in helping to build what is now 9 Mountain Retreat Center. In the interim, she has stayed connected through her passion for joining in whenever Penny Schultz holds a Community Sing, and as a nearby neighbor, and even occasionally by participating in a workshop. She studied performing arts in a conservatory program long ago in her college days, (very long ago!) and is currently a Hilltown Resident, Singer, Dancer as she is able, Gardener, and an Earth-Centered Spiritualist and Ritualist. She also designs, creates, and sometimes even sells, unique Sterling Silver Jewelry. She has supported herself in all these endeavors by holding "day jobs" as a bookkeeper, and as of April 2017, brings those skills back to Earthdance…..because, Hey! – someone's gotta do it!! And it is a good place to be!
finance@earthdance.net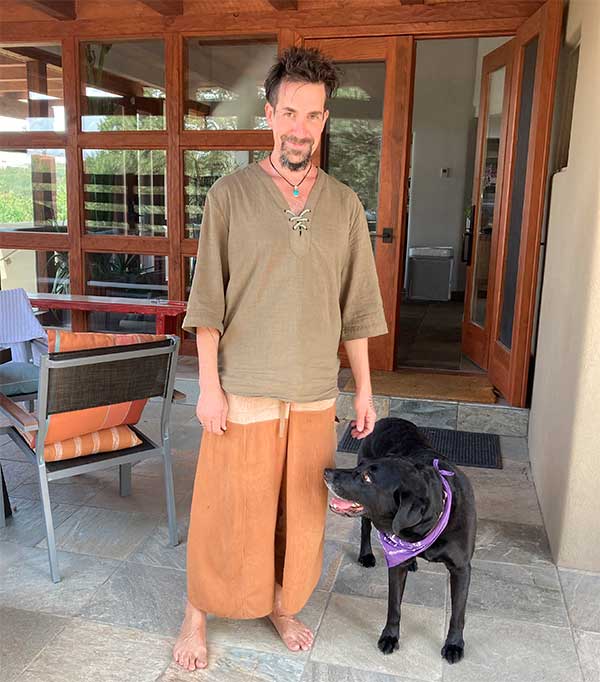 Christos Galanis
Programming/Marketing
Christos was first called to Earthdance in the summer of 2006, leaving his then home of Montreal to join the staff in the role of Office Manager/Registrar and living on-site for almost two years. During that time, he fell deeply in love with the local stone walls, Plainfield Pond, walking the Summit Street loop year-round, fireflies in July, and of course — the community.
Since then he has led a fairly nomadic life, making homes in Santa Fe NM, Edinburgh, Totnes (England), Williamsburg MA, and Port Townsend WA among others. But throughout his journeys, he keeps being called back to Earthdance over and over again, filling whatever roles are needed at the time while continuing to rejoice among friends new and old. Christos currently works part-time remotely for Earthdance, providing support mainly on the programming and marketing side of things while also editing the monthly Score newsletter.
He's passionate about sustaining Earthdance as a site for dancing, art-making, and playing, and in collaborating on relational approaches to issues that need addressing within the community. If you have ideas for events or workshops you would be interested in bringing to Earthdance, please email me at christos@earthdance.net and let's connect!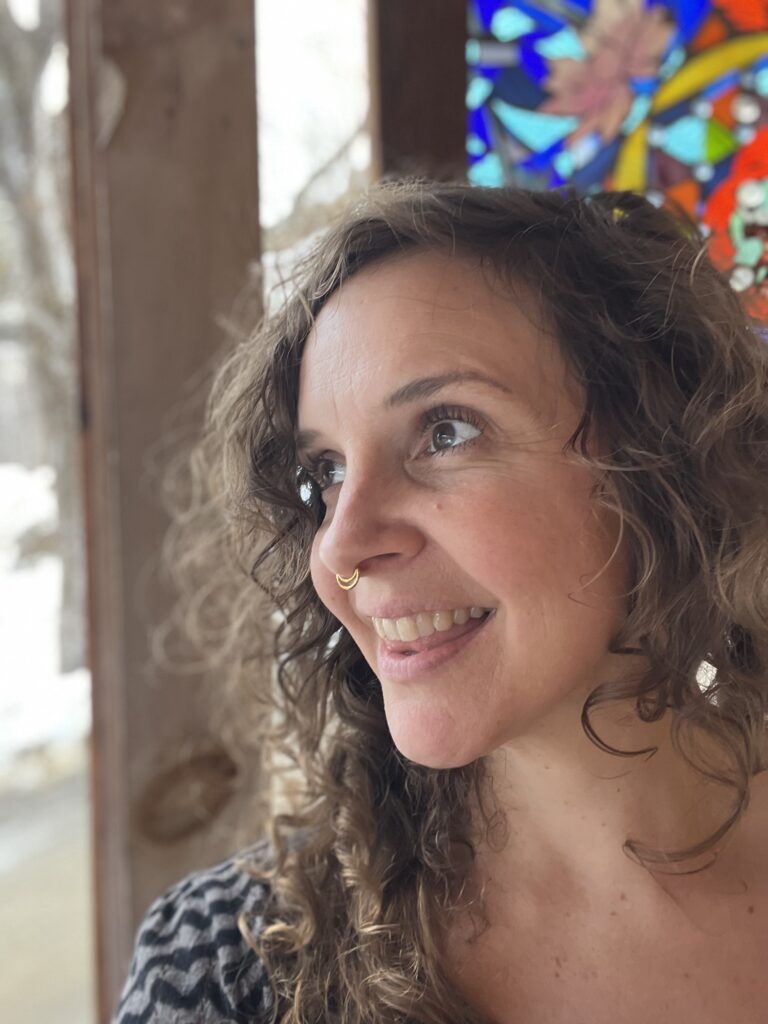 Melanie Christine Warner
Programming Coordinator
Melanie was raised in Arizona, migrated to Colorado and found herself in Indiana for graduate school studying fine arts in printmaking. She was quickly whisked away to work in the art world within the chaotically generative land of New York City where she collaborated with galleries and artists such as Jeff Koons, Matt Mullican, and Kim Krans. Gathering and community was a huge part of her upbringing. In NYC, she helped to develop and curate systems for the intentional community, Youtopia, in Brooklyn.
Creatively, Melanie is called to various visual and somatic art forms. In particular, dance has been a life long expressive outlet and important medium in restoring, awakening and moving what's creatively within her. Earthdance has been one of the first places to offer her, outside of NYC, a safe haven to move authentically and discover a community that feels like family. She's honored to sit as the Programming Coordinator for Earthdance, where she has opportunity to create, dance and build community with her friends, old and new.
If you have any programming or rental inquiries you're welcome to email her at programming@earthdance.net.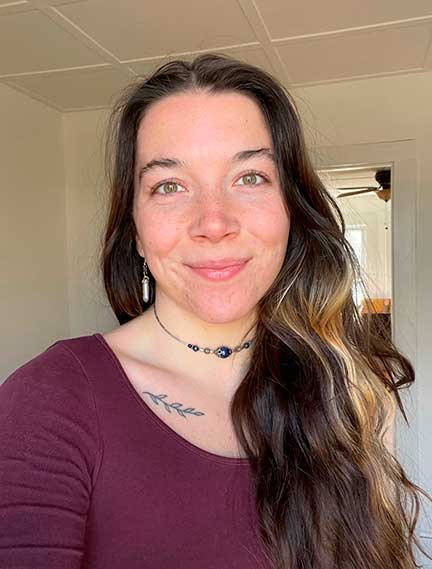 Faith
Chef
A western Massachusetts native, I grew up in a tiny forested town with 5 older siblings and plenty of neighborhood kiddos to romp around with. No stranger to village and closeness, I found my solitude and quiet in long walks exploring the woods, and befriending the elements and their kin as best I could. A rich life, borne from the goodness and hardship of a big family and trying times and so much beauty has since been unfolding and currently finds me here. Finding myself tending the kitchen hearth of Earthdance has been a blessing upon a blessing and her warm center nourishes this lover-player-songstress-animal to no end. Thank you.