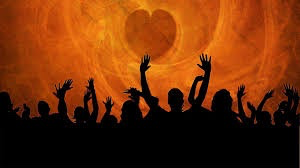 Next Dance: Thursday April 14th
Please Arrive at 6:30pm, Opening Circle at 7pm
Our regular DJ Andrew Mangold will be away for February and March and so we'll be pausing our monthly Ecstatic dance, but will look forward to resuming in April.
Earthdance has teamed up with DJ Passionflower (Andrew Mangold) of Earthshake Ecstatic Dance to host a regular movement gathering, held monthly!
Intentions for the dance include: expanding the edges of self expression, catharsis, and hilarity in ways that might traditionally be more contained in larger, less intimate groups, or in more public venues. Guests would also be welcome to make use of the wood-fired sauna and cool down with a cold plunge in the quarry. This is so far an entirely experimental dance – in regards to music, space holding, collaboration and the general flow of the evening.
We invite YOU to help shape the character of this new community dance offering. Let's collaborate! We will discover what unmet needs and desires of our community are ready to come to life at this unique meeting of worlds between Earthdance and Earthshake!
Arrive at 6:30pm, Opening Circle starts at 7pm
Dance: $15-45
Sauna (with 2 towel rental): $10
Share our Facebook Event!
COVID Precautions
No specific requirements on vaccination status are needed to attend the workshop. Please take adequate measures to limit your exposure in the days before. If you are feeling sick, or have a known close exposure to someone with COVID in the past 5 days, please sit this one out to keep the community well.