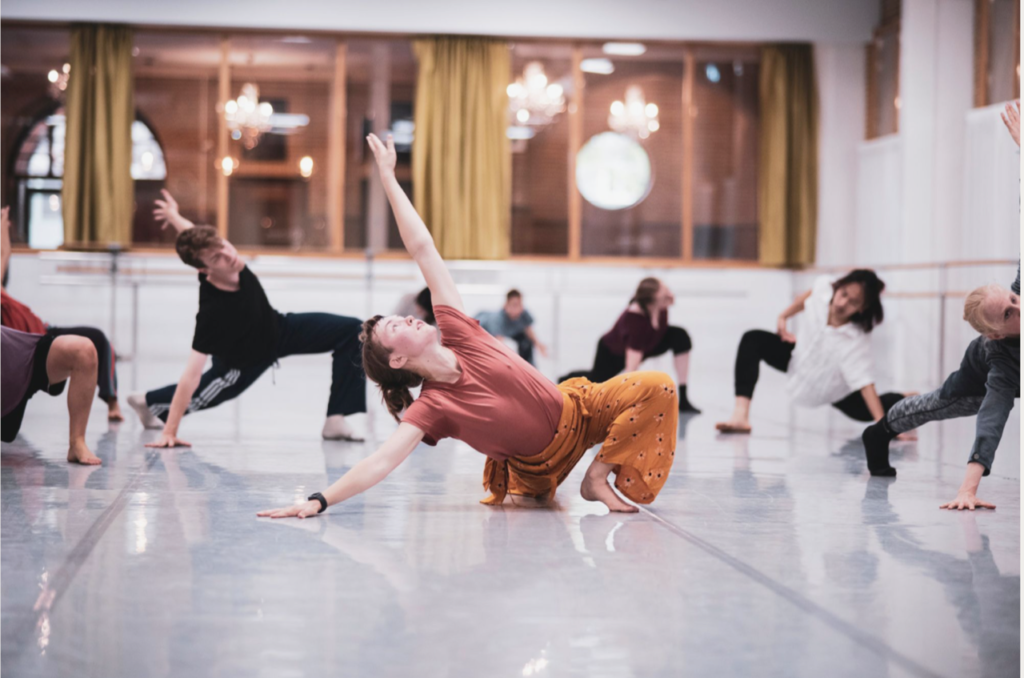 The Countertechnique® class is a contemporary dance technique class. It stretches, coordinates and strengthens the body, making the dancer sweat, build stamina and really move.
The class starts with a recurring set of exercises, allowing dancers to investigate the Countertechnique® principles in detail. The second half of the class consists of changing components, working towards luscious movement combinations and jumping at the end.
The Countertechnique® class results in dancers using less energy, losing their fear of taking risks and gaining speed in changing direction.
What folks should be aware of for the class / dance levels:
In Countertechnique® classes, dancers are introduced step-by-step to the various tools – making sure, however, that the priority always lies with experiencing and enjoying the difference in moving, rather than first having to understand the tools intellectually. Classes are therefore very accessible, and can be taught to participants of all levels. Even so, gaining a full understanding of the different tools and being able to apply them in complex movement, instantaneously and often simultaneously, involves a learning process of several years, even for professional dancers. Throughout this process dancers increasingly become their own teachers, allowing them to practice and progress even at times when a teacher is not available.
Countertechnique® encourages dancers to take control of their own training and accept full responsibility for their personal development. The Countertechnique® system offers the tools to do so, enabling dancers to get the maximum out of their career, while – of equal importance – continuing to enjoy it to the full!
Share our Facebook Event!
Event Details
Class: 6 – 8pm
Potluck and Open Jam: 8 – 11pm
PRICING
Class: $30 – $100 sliding scale
Open Jam: $10 – $45 sliding scale
Potluck Dinner: Please bring your favorite dish or donation of $10-15
Sauna and 2 towels: $10
***If you find that you are struggling financially or there are other circumstances that are making it difficult to join this special workshop, please email programming@earthdance.net with your situation so that we can create a way to have you join us.***
If you wish to extend your visit and stay overnight: A dorm bed in our Gratitude Lodge is $40 (Rental of sheets and towel is $15) or $30 to camp* Includes access to the sauna and kitchen use but does not provide food.
Cancellation Policy
Refund available up to 10 days before the event less a $15 processing fee.
No refunds available less than 10 days from the start of the event.
Partial refunds might be given if a cancellation takes place under extenuating circumstances (e.g. a death of a 1st or 2nd degree family member, serious non-preventable illness or accident requiring hospitalization). Refunds in such cases remain at the discretion of the local organizers and will be decided on a case to case basis according to the timing of the cancellation and other factors.
COVID Precautions
No specific requirements on vaccination status are needed to attend this event. Please take adequate measures to limit your exposure in the days before. If you are feeling sick, or have a known close exposure to someone with COVID in the past 5 days, please sit this one out to keep the community well.
Earthdance's buildings are ADA accessible. More info here.
HOST BIO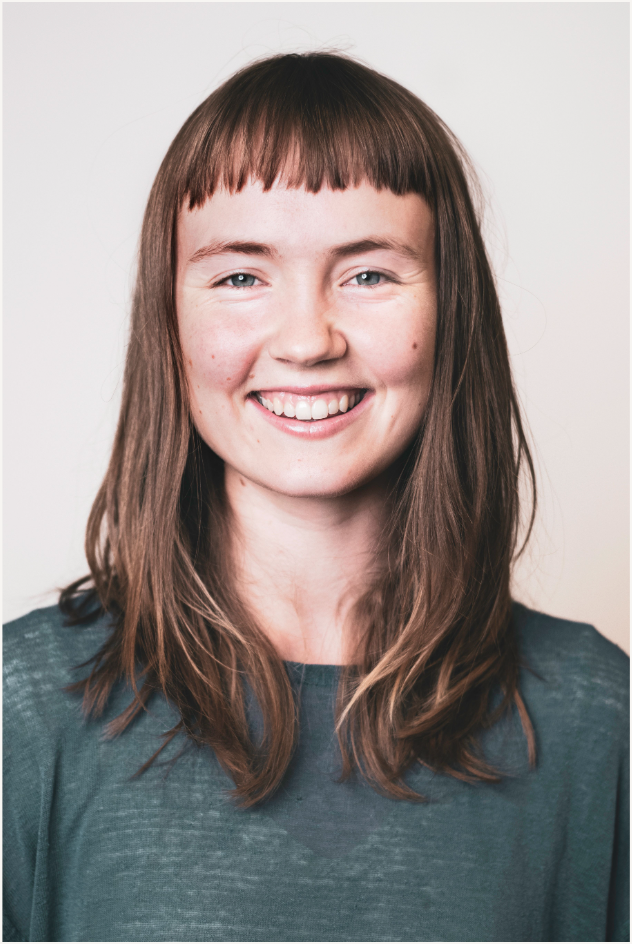 Maya LaLiberté was born and raised in Boulder, Colorado, and now lives in Northampton, Massachusetts. She first connected with Countertechnique in 2014 during her undergraduate studies at Smith College, and subsequently participated in multiple workshops with various teachers in NYC. She attended One Body One Career (OBOC) intensives in Amsterdam in 2019 and 2022, and became a certified teacher after successfully completing the Countertechnique Teacher Training (CTTT) in 2022.
Maya studied at Smith College, and graduated with a Bachelor's degree in Dance in 2018. Upon graduating, she worked in NYC as a freelance dance artist, collaborating and performing in many projects throughout the Northeast. Since returning to Western Massachusetts in 2020, Maya has deepened her creative practice and strengthened her commitment to building community through dance and collaborative art-making. She is currently a faculty member at the School of Contemporary Dance and Thought, and teaches classes within the Five College Consortium and in NYC.