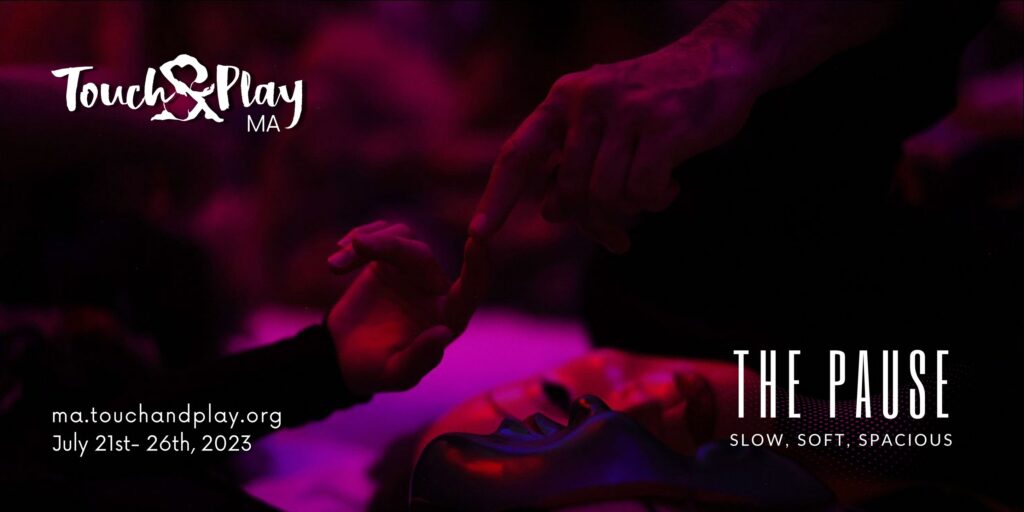 Let's play in spaciousness with one another and with ourselves!
Can we collectively create a space that encourages us to simultaneously mobilize while being still? Connect while resting? Create while integrating? Ground while strengthening? And dance towards prosilience*?
*Prosilience – Where resilience refers to an object's ability to recover its original form after impact Prosilience implies an actual growth and learning from that impact. It is based on the concept of antifragility and emphasises humans' capacity to, under the right circumstance, bounce back stronger and wiser after being hurt.
We invite you to join us in …The Pause… to collectively hold a space that is slow, soft, and spacious. Explore with us these antidotes to a culture that is always seeking to produce more, faster. Let's slow down to enjoy rest and integration. Co-regulate and find stillness together so we can soften what we are holding and melt into deeper relation with ourselves, each other and the earth.
Facebook Event to Share!