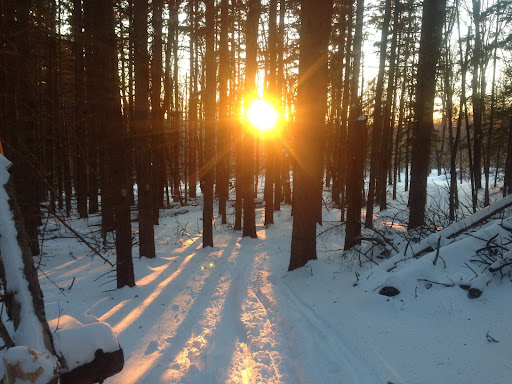 Body-Time creates an opportunity to combine movement/dance/somatic exploration with a silent contemplative environment. Outside of studio time, we will orient inwards as a path toward deepening into our (embodied) selves. As the facilitators, we imagine a sweet balance of studio time that will include somatic exploration, non-linear play, and relational physicality, with the transformative experience of inward reflection that occurs at silent retreats. We imagine the entire container having an Underscore vibe of focus. Drawing from Nancy Stark Smith's concept, "you're always in," this retreat drops us into non-verbal, physical, contemplative space for an extended period of time.
Join us as we shift our pace to allow for a deeper listening. We will shift from the velocity and stimulation of our capitalist culture to the quietude and wisdom of the winter forests and warm studios. Let's relish in the dark days of Winter by engaging in somatic practice that honors movement and stillness, sound and silence.
Somatic practices create a container to drop back in and soothe our nervous systems. In this retreat, we will practice directing our attention towards noticing the feelings and sensations we are experiencing inside our body supporting our ability to reclaim agency over our sense of self and time. This is dropping into body-time. The inward attention can create an expansion in our outer perception and this expanded orientation has the potential to transform how we relate to the rest of the world.
We understand this combination of relating, touching, dancing and silence is a unique combination. This is an experiment. There will be a facilitation team including musicians. We intend to keep our structures simple and spacious.
Body-Time offers the opportunity to practice a "functional silence" during meals and outside structured activities. This means participants will be welcome to ask questions, communicate needs etc. During our structured programming we will be engaging in speaking, interacting and sharing.
This program is for you if you:
Have prior experience with somatic practices.
Desire a break from the general noise and stimulation of our culture
Are interested in exploring your inner world through body-based practices.
Tentative Schedule: (Participants are encouraged to unplug from technology for the duration of the retreat)
Early Morning: Contemplative Dance Practice
Mindful Eating (Breakfast)…
Morning Session: Silent Scores / Silent CI Jams
Mindful Eating (Lunch)…
Afternoon Session: Authentic Movement
Mindful Eating (Dinner)…
Rotating Evening Scores with Possible Music
Retreat Details
We have limited this contemplative experience to 35 participants max.
In the spirit of a monastic-like structure, we ask that guests participate in creating 2 meals and do 1 clean shift during the 4 day event, with the guidance of the Earthdance team members.
Participants are asked to take an antigen test upon arrival at the grounds and before socializing with others. If needed, participants may purchase a test from Earthdance for $10.
Share our Facebook Event!
Arrival, Check In, and Opening Circle
Arrival: Participants may arrive at 4:00pm on Thursday, February 2nd, 2023. 
Check-In: 4:00pm-6:00pm on Thursday, February 2nd. If you arrive any time after 8pm we ask that folks check-in at 8:00-9:30am on Friday, February 3rd. 
Drop-ins: Arrive between 8-9:30am, please prepare to arrive to Earthdance that will be mostly silent. There will be room to speak about logistics if needed.
*Please make sure that you have tested for COVID on the day of arrival. If needed, participants may purchase a test from Earthdance for $10.
Opening Circle will be at 10:00am on Friday, February 3rd. All participants must attend the Opening Circle.
Pricing
Contributions above the base rate will allow us to offer additional resources to financially strained folks and to BIPOC identified people who want to participate in this event
Full Weekend
$550 – Financially Wealthy
$475 – Financially Abundant
$400 – Financially Stable
$350 – Financially Coping
$300 – Financially Strained
Drop-in on Saturday, February 4th (for those who've been to Earthdance before)
$165 – Financially Wealthy
$135 – Financially Abundant
$115 – Financially Stable
$90 – Financially Coping
$75 – Financially Strained
BIPOC Scholarship
We are striving to create a culture that is inclusive and welcoming, especially for those who identify as BIPOC. We acknowledge that for those who come from marginalized populations showing up to spaces filled with primarily white participants and leadership can be a challenge, and can feel vulnerable. We hope to continue to build meaningful relationships so that together we can recover from inevitable mistakes and continue to grow in our resilience as a community. For this event, we are excited to offer up to 3 full scholarships. These scholarships aim to encourage a diverse environment through inspiring the development and participation of individuals who self-identify as BIPOC.
This is a self-identified application that includes sharing basic information and a few general questions. We trust that those who apply fit the criterion and will not be asked to prove it. The scholarships are distributed on a first come, first serve basis. We will notify you by email once we receive your application, which will also include a link to register. ¨Apply¨ and see more details here.
Please spread the word to those you may think would be interested to apply!
We invite those who do not identify as marginalized and are in a represented group of CI, you to stretch in your payment to help support those who cannot stretch and create a more diverse experience for all. Your ability to contribute more will help support the BIPOC scholarships we are offering.
Equity & Access Tickets
Although we're not able to offer more than 3 full scholarships this year, we're excited to offer up to 3 highly reduced Equity & Access Tickets to individuals who feel part of an underrepresented and/or marginalized group in CI, have a relationship with CI, and who have (ideally) not attended an Earthdance seasonal jam before. We know that for those who come from marginalized populations showing up to spaces filled with primarily privileged groups can be a challenge, and can feel vulnerable. "Apply" and see more details here.
For those who do not identify as marginalized and are in a represented group of CI, we invite you to stretch in your payment to help support those who cannot stretch and create a more diverse jam experience for all.
Housing Options
Tickets include room at the Earthdance Dormitory and full board. The Gratitude Lodge (a.k.a. the Earthdance dorm) is the main lodging facility, connected to the Farmhouse by a short wooded trail. The lodge includes large and small rooms featuring dormitory-style bunks and beds (twin & queen size) and is included in the base Jam cost. Beds are available on a first come basis.
***Nine Mountain is not available for this jam.***
Cancellation Policy
Refund available up to 14 days before the event less a $75 processing fee.
No refunds available less than 14 days from the start of the event.
Partial refunds might be given if a cancellation takes place under extenuating circumstances (e.g. a death of a 1st or 2nd degree family member, serious non-preventable illness or accident requiring hospitalization). Refunds in such cases remain at the discretion of the local organizers and will be decided on a case to case basis according to the timing of the cancellation and other factors.
COVID Precautions
No specific requirements on vaccination status are needed to attend this event. However, all registrants are required to take an antigen test on the day of arriving at Earthdance supplied by them or purchased from Earthdance at $10.
Please take adequate measures to limit your exposure in the days before. If you are feeling sick, or have a known close exposure to someone with COVID in the past 5 days, please sit this one out to keep the community well.
Participant Community Support
Earthdance runs as a​ community, thus part of the participation is that all individuals contribute to 1 clean, and 2 cooking shifts throughout this Body-Time weekend and participate in a final house clean on Sunday. These are great ways to connect more with your fellow participants and Earthdance staff, and to feel more at home in the Earthdance buildings & grounds. Your contributions to this collective caring of this space are invaluable!
Earthdance's buildings are ADA accessible. More info here.
HOST BIO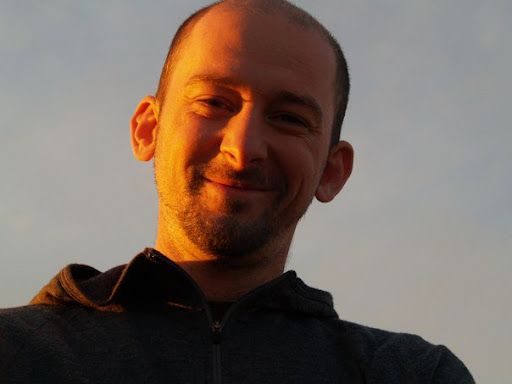 Aaron Brandes, MSW, M.Ed, IASI – In my first moments being introduced to Contact Improvisation at a Jam at Earthdance, I was swept off my feet and dove into an unprecedented world of surprise and delight. For the past 20 years since then, I have been researching, teaching and performing CI locally and internationally.
I experience social anxiety and have a difficult time in unstructured conversational spaces. Often at jams, I feel challenged navigating outside of the studio spaces. I have been attending silent meditation retreats for many years and feel a sense of relief in the silence. However, the retreats I have attended are not somatically focussed and I find myself desperately wanting to be in a different kind of attention/meditation with my physical body. I believe this combination of somatic practices with the container of silence outside of the studio spaces will help me deepen into my (embodied) Self.
I have been especially fascinated with how embodied practice disrupts my normal perception of time; and allows me to sink into an experience of limitless depth. This was deeply nourishing for me and I noticed the profound therapeutic effects on my nervous system. Body&Being is the name of my somatically based healing practice. This practice is the culmination of my history, skills, talents and CI lineage as it combines my life as a dancer/bodyworker with my training in social work. More information can be found at BodyandBeing.net.
Facilitators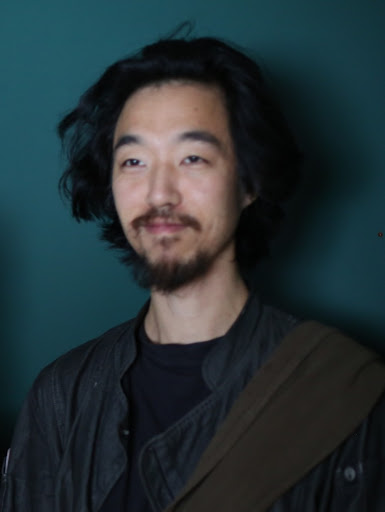 Mitra Peter X Park – I've dedicated my life to asking questions: What is true? What's the best life? I began by studying philosophy and religion. In college, I practiced Tai Chi Quan and sat a ten-day meditation retreat, which turned these deep questions into life practices. I continued my studies at American University with a Master's in Buddhist & Continental Philosophy. After graduate school, I did a stint traveling across the country in a tiny RV and then founded a dharma house intentional community in Boston. I practiced with many Buddhist traditions including Tibetan, Theravada, and Zen schools.
Back in 2015, I joined MAPLE, a neo-monastic Buddhist community. I introduced the community to the relational practice of Circling and offered the first public Circling workshops in Vermont. I've led over a dozen Circling immersions at universities, Zen centers, and at MAPLE. I am a certified Circling facilitator under Circling Europe.
At MAPLE, I was the first to complete a solitary, winter cabin retreat of 2+ months. Afterwards, I was the spiritual teacher and led retreats on my own and with Soryu Forall and Shinzen Young. Since then, I've completed three solitary retreats. In 2020, I received the lay ordination name, Xūramitra (heroic friend). I've spent over seven years at MAPLE including as the Executive Director and the spiritual teacher.
These days, I am building a cabin and facilitating programs throughout the US. DM/Tweet me at @peterxpark.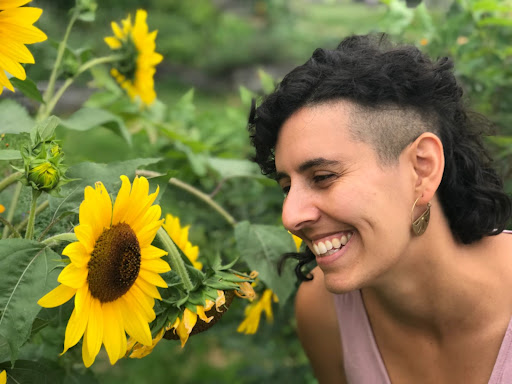 Michelle Huber – As a highly extroverted person, I've learned over the years that I need structure and intention to be quiet and look inwards. Discovering Somatic practices in college quenched a thirst for introspection and expanded my self-awareness tremendously. I fell in love with movement space as a life teacher and have pursued opportunities to continue with somatic practices for the past 12 years.Silence both challenges and comforts me. I know that if I don't put myself in situations with clear inward focus, my attention leans towards outward stimulation. I have however, grown in this way through practicing Feldenkrais, Circling, Meditation and Improvisation. I'm a classic "you teach what you need" kind of gal. I learn so much when I slow down. I now work as a Feldenkrais Practitioner and lead Circling Practice groups in Northampton, MA. I am inspired to create spaces which offer a feeling of spaciousness to counteract the busyness of life. I love and thrive in structures which shift habitual patterns, as well as create new awareness and possibilities. To learn more about my offerings and me, check out: www.michellehuber.me.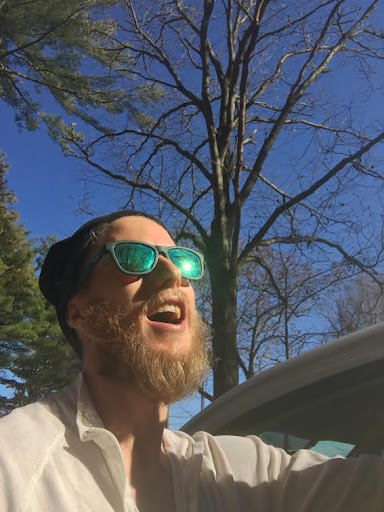 Paul Vidich – I was raised in a spiritually oriented family, my parents hosted weekly meditations in our living room and multi-day retreats on the land around our house. I feel at home in contemplative environments surrounded by community. In 2020, I took a 4 month deep dive into community based spirituality, by apprenticing at the Monastic Academy for the Preservation of Life on Earth, a buddhist training center in Vermont. After leaving that intense training environment I went home to organize and run a monastic inspired community house for a year – hosting retreats in circling, meditation, movement, and theater. Contact improvisation allows me to enter a moving meditation with deep altered states of body awareness. I relish the idea of being able to maintain an inward teather of attention throughout a jam environment.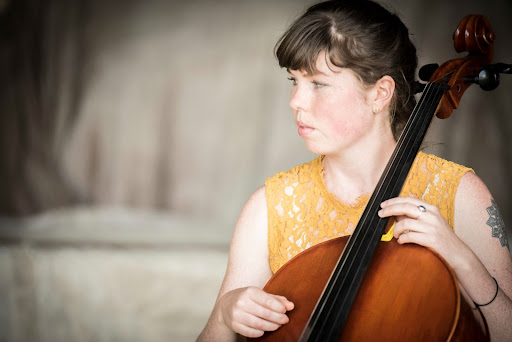 Liana Nuse, MT-BC. For much of my life I have been deeply in love with the world of the mind. The joy of intellectual learning has consistently lit me up, but it has also come at the cost of a conscious connection to, and awareness of, my body. By thinking fast and getting lost in the world of ideas, even my creative practices would often remain quite cerebral. However, as I have created more space in my life for the joys of play (in its broadest sense), movement, musical improvisation, and various contemplative practices, a slow integration of body and psyche have started to take place. My training as a music therapist has also deepened my capacity for body sensing and intuition – in relation to myself, to others, to the sounds created together, and the spaces these sounds are contained within. As one of the musicians for Body-Time I will be bringing this ongoing learning with me. Traveling alongside you, I will aim to dialogue with your (moving) bodies through sound, silence, and body kinship. I am very much looking forward to the journey. For more about me and my musical projects please see www.liananuse.com.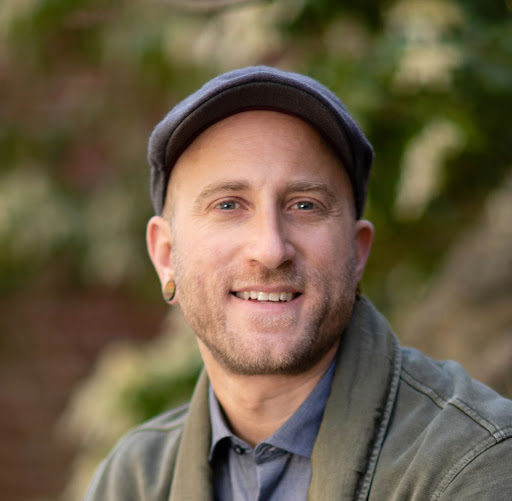 Harrison Blum, MDiv, M.Ed. I'm passionate about insight, presence, and expression. In my late teens I was drawn strongly to both Buddhism and dance, which became vehicles for these values. My Buddhist path has led me to chaplaincy (in medical ICUs, acute psychiatric care, and universities), explorations of mindfulness equity (increasing access across race and class barriers), and a bit of Buddhist teaching (mostly at Insight Meditation centers). My dance path began with ecstatic dance, contact improvisation, and hip-hop, and went on to include (co)founding and facilitating three different dances in the Boston area between 2006 and 2017. In 2016 I had the joy (and toil) of editing and publishing Dancing with Dharma: Essays on Buddhism and Dance in Western Buddhism – finally, a place to see what other people like me were up to at the intersections of Buddhism and dance.Coming back to the present, I'm thrilled to be returning to Earthdance – one of the main homes in which I originally found my dancing body. Some topics that first and continue to intrigue me, and which I'm excited to marinate in together over this weekend, are the boundaries between movement and dance, the relationship between insight and expression, dance as generated vs received, and non-grasping presence as a ritual offering of the moment back to itself. More on my work is at movingdharma.org.